Bainbridge Island Fiddle Teachers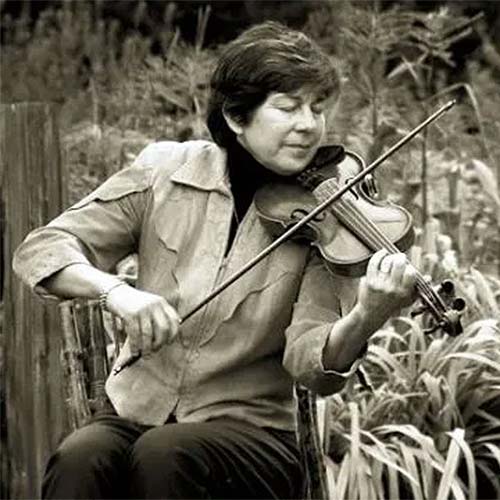 "Group playing & performance opportunities are important parts of our whole music experience! We can get great enjoyment from playing with others."
Jane Landstra has K-12 CA & WA Teaching Credentials; an Education major, and a music minor from UC Berkeley. She is an active recording artist, published composer, and professional musician (Country Capers, Berkeley Scottish Players, and Nordic band, Nordleik). Her approach to teaching music in a nearly 50-year adventure includes a specialty in Celtic and Nordic folk music. She draws on a broad perspective of sources with rich musical experience in the violin and piano teaching.

Violin/Fiddle mentors include trio player James O'Brien of San Fransisco; Suzuki style proponents Mr.Starr and Mr. Suzuki; internationally acclaimed master folk mentors Buddy MacMaster, Jerry Holland, Frankie Gavin, Kalle Almlof, Pål Olle Dyrsmed, Tom Anderson among many others. Jane encourages auditory learning & skill-building, with classical sight-reading and technical skill development for her students. She has facilitated local group workshops for WA Fiddle Association; Lark in the Morning, camp, Mendocino Woodland's camps. tutored at Fiddle Tunes Folk, and other music camps. Jane teaches several local yearly 8-week intermediate & advanced group workshops for the community, and leads a monthly open all level players traditional music session in Poulsbo.
Her piano students focus on classical repertoire: technique, theory from multifaceted publications, and importantly, include home lesson communications essential for success. Jane's inspiration & teaching guidelines ate inspired by her mentor concert pianist -teacher Isobella Magaňa of Berkeley CA. Each student's age and learning style set the learning pace and path.
Jane's background allows her to accompany her students. As a solo vocalist, Jane involves all her students in singing during the learning process. Students learn sight-reading, are encouraged in auditory skill development, composition, and the opportunity to perform at low key local venues.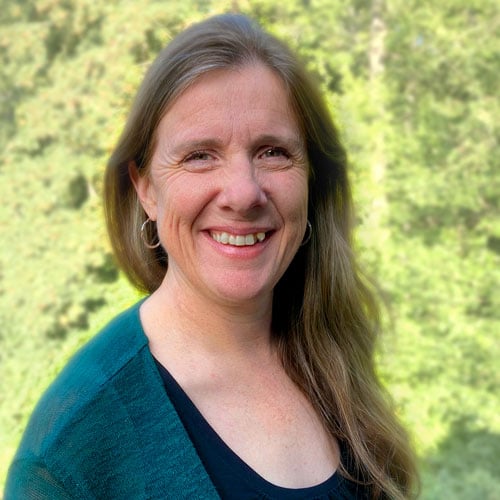 Colleen Walden is a graduate of Seattle Pacific University (SPU). She minored in music and majored in Sociology. With this background, it's understandable that her student's stories are what matter most to her—listening to them, building relationships, and instilling in them a deep, lifelong love of music.
She began playing violin at age 9, played in the Cascade Youth Symphony through high school, and also played in quartets and performed solo. She spent her college years in SPU's symphony orchestra and string quartet. What she most fondly remembers are the friendships and performances, the excitement of presenting to an audience and doing so with others who are as passionate about music as she is.
She began providing violin and viola instruction in 2000, teaching beginning to intermediate students ages 4–18. Her teaching style is eclectic, utilizing elements of Suzuki and O'Connor methods, and she recently completed a retreat with the Jacobs School of Music, Indiana University.
Colleen strives to bring life to her lessons through engaging games and activities tailored to her students' unique learning styles. She encourages regular practice for technical development, but with an eye to recital performances. These recitals present an opportunity for each student to step out of the practice room, engage with an audience, and even perform with their peers. She understands the positive impact music has on those around us; and tries to instill that understanding in her students.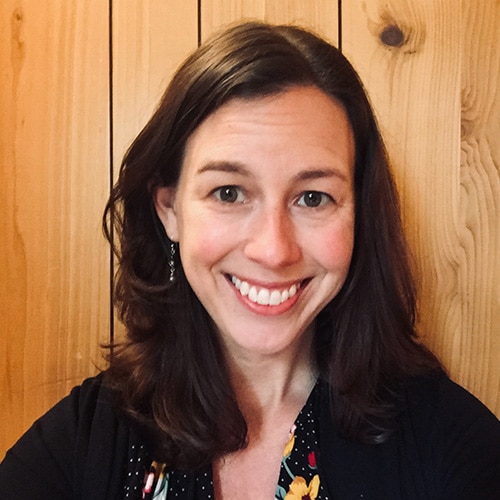 Justine Jeanotte received her Bachelor of Music degree in Violin Performance from Pacific Lutheran University. She was born in Alkmaar, The Netherlands, where she began her violin studies at the age of eight.
She has had a private teaching studio since 1998 and is currently the conductor of the Debut orchestra at the Bainbridge Island Youth Orchestras, where she is also a violin sectional coach for all groups. Past teaching positions have included teaching strings classes at the Madrona School for seventeen years and orchestra director at West Sound Academy. She mostly uses the traditional method of teaching, but has had the training for Suzuki Books 1 & 2 at the Japan Seattle Suzuki Institute.
She has played with the Tacoma Youth Symphony, Tacoma Symphony, Kitsap Opera, Peninsula Ballet Orchestra, Bainbridge Symphony Orchestra, and the Olympic Serenade Quartet. Although classically trained, she has also played, recorded, and toured both nationally and internationally with the bands "Paundy" and "Before Cars."
"Everyone learns the violin at their own pace. I enjoy finding an approach with each student that reaches their full potential in a warm and patient environment. Music has opened up so many doors for me. It has given me confidence, lifelong friendships, and a way to express myself without words. This is what I like to pass on to my students."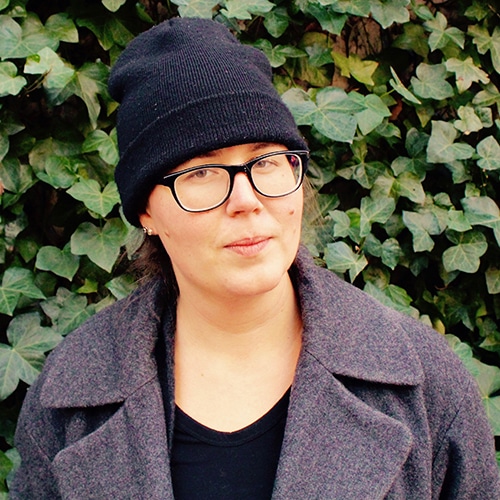 Jessi Harvey is a violin teacher and composer with a MA in Music Theory and Composition from the University of New Mexico. 
Jessi's teaching activity has spanned age ranges and activities.  Jessi began teaching private violin lessons in 2008.  They were a teaching artist with the Seattle Symphony Orchestra from 2013 – 2019 and later co-formed Kaboom City Music, both covering instrument exploration, singing, movement, rhythm, and more.
In teaching, Jessi works to find student's interests and passions.  Violin teaching is rooted on establishing a solid foundation of technique, often using the Strictly Strings method books and Suzuki for repertoire.  Students are encouraged to improvise and explore their instrument and bring in music they're motivated to learn. 
As a composer, Jessi's music has been performed in North and South America as well as Europe.  Their compositions are based in nature and utilizes a variety of traditional, and contemporary composition techniques.  Composition students are guided through musical concepts to find their own voice in writing.