Bainbridge Island Guitar Teachers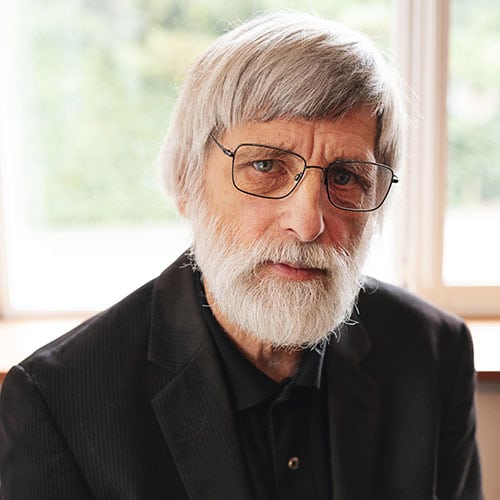 Chuck Easton teaches guitar, upright bass, jazz and beginning piano, jazz flute, music theory, improvisation, and arranging.

He played in jazz, swing, and big bands in Seattle and toured throughout the West Coast during the '70s. Chuck is a recipient of a National Endowment of the Arts Jazz Composition award.

Chuck moved to Boston in the late '70s and completed his music degree from Berklee College of Music in 1980. While there, he studied guitar and arranging. Lots of great music in the big city, but he missed the mountains, and made the decision to return to his home in the Northwest. Chuck and his wife, Autumn, eventually settled in a rural area on a ridge south of Chimacum.

Over the years, he has played many different styles of music, but bebop-influenced jazz is his favorite. A long-time faculty member of Centrum's Jazz Pt. Townsend, Chuck teaches basic theory and coaches student ensembles during the week-long summer festival.

Chuck was on the faculty of the NW Big Band in Pt. Townsend for many years. He later took over conducting duties for six years.

For thirty years, Chuck has played bass with the Pt. Townsend Symphony Orchestra, and he's also served as a board member. Chuck played bass for several years with the Turtle Bluff Chamber Orchestra.

Chuck performs locally in bands of various configurations- trio, quartet, quintet, and his R&B septet. He enjoys writing arrangements for his band, and plays guitar, bass, piano, flute, saxophone, and occasionally chromatic harmonica, Eb tuba, and trombone.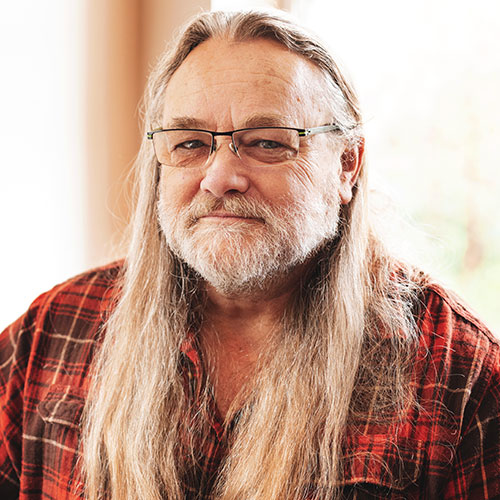 Randy has been teaching at the Island Music Guild for the last 15 years. He got his first guitar in 1969 after seeing Jimi Hendrix on the Dick Cavett show. Over the years he picked up and learned to play the mandolin, banjo,and bass guitar. Randy studied music at Central Washington University in the early 90s, with a focus on classical guitar ,voice, the Renaissance Lute . After his college days Randy owned and ran a small music store in Ellensburg Washington. At this time he had a harp built for him and started composing his own music ..Over the next decade he traveled and performed on the harp.. In 2004 he moved to Bainbridge Island and started to teach at the Island Music Guild. Randy has found his calling in teaching music to people of all ages and skill level ' s he especially finds great joy and satisfaction in helping children find and develop their talents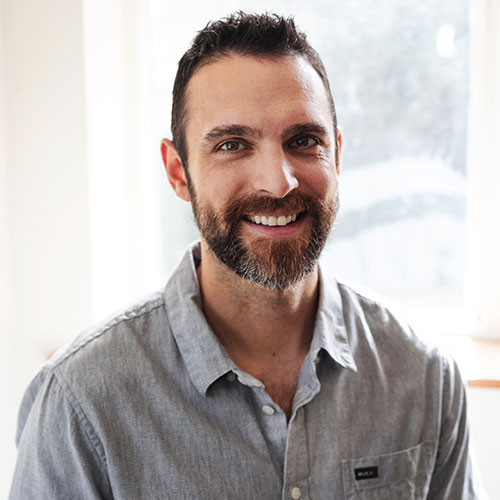 Marcus Kitley has dedicated his life to teaching. He teaches 6th grade at Sakai Intermediate School by day. By night, he combines his love of teaching with his other passion; playing guitar. Marcus is a graduate of the University of Washington and has a Master's Degree in Education. A Northwest native, he has been gigging professionally since the age of 16. Everything from big band, rock & roll, blues, jazz, and even Elvis impersonators! He brings a vast and eclectic musical repertoire to what he calls, "A student first approach."

Marcus has an amazing rapport with students of all ages. Claiming this "Student first approach works every time!" He believes the number one way to get students playing the guitar is to get them excited about playing the guitar. This happens by teaching them something they want to learn. "Most students walk out of our first lesson playing a song they love within a half hour. This makes playing the guitar fun! When it's fun, you practice. When you practice, you see immediate results." Marcus works with each student to play what he or she envisions. This individualized approach is what makes his teaching technique so successful.

"By having students choose the songs they want to learn, we build motivation and success." says Marcus. "But the actual song is only a byproduct." He goes on to explain, "I use their songs to teach universal concepts. Each song offers a unique opportunity to explore chord shapes, scales and song structure. We work to tie these common threads together through each song we do, building skills, musical vocabulary and fingering." Marcus' students are enthusiastic about guitar and look forward to their lessons each week.

Lessons are available. To contact Marcus directly please call or email.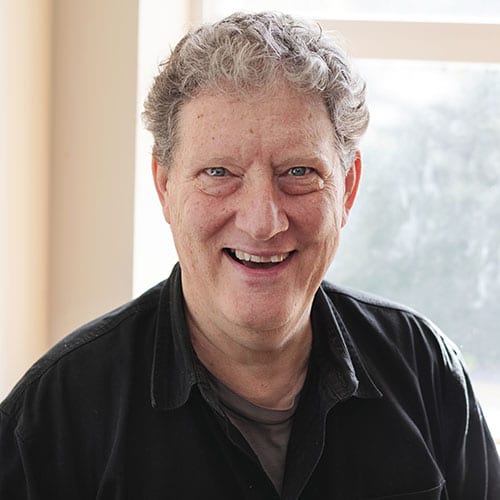 Peter Spencer is Seattle's premier fingerpicking guitarist. A founder of the Fast Folk Songwriters' Cooperative in Greenwich Village, NYC, the recordings he made there in the '80s are now in the permanent collection of the Smithsonian. He has released six albums off original songs, a blues concert album, and an album of instrumental Christmas music for solo guitar. He also teaches at Dusty Strings and the Seattle Guitar Store.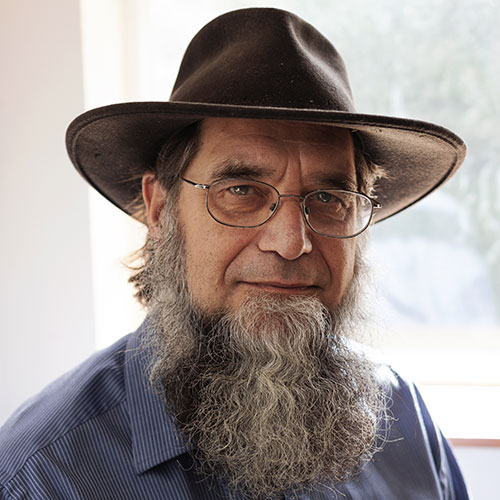 Introduction
I teach the music I have loved all my life. That is, traditional or "old-time" fiddle music. I have been fortunate to have met and learned firsthand from a number of masters of this age-old art, fiddlers here in the Pacific Northwest who themselves learned from long lineages of fiddlers and who played for dances in the rural Southern, Midwestern and Northwestern states as well as Western Canada. I have made a careful study of their details of style, repertoire, and rhythmic approach. I have also worked to document this rich tradition through productions and events with Northwest Folklife, Voyager Records and the Washington Old Time Fiddlers Association. I enjoy playing for square and contra dances and other community events. In my spare time, I tend to my garden and serve at the beck and call of my two cats. In a former life, I studied biology and worked in a lab studying blood platelet function.

My Teaching Background
I have been teaching music full time now for 20 years: private lessons, group classes and workshops at camps and festivals around the Northwest. My students have been my best teachers as far as letting me know what works and what doesn't. I also spent several years as an academic tutor working under some excellent teachers and garnered a lot of ideas that I apply to teach music, particularly around targeting diverse learning styles.

My Teaching Philosophy
First off, fiddling is darn good fun and if we're not having fun then, well, not much learning will take place! I try to draw on the best of the old-time fiddlers' intuitive and "by ear" approach while guiding the students toward a comfortable technique appropriate to fiddling. I enjoy helping students find their own voice and sense of style within the broader fiddle tradition, delving into a variety of stylistic nuances and repertoire based on our regional tradition. I host jam sessions for the students and help facilitate performance opportunities at the appropriate level. I integrate applied music theory and ear training into the learning experience and teach reading standard notation as an adjunct skill rather than the primary mode of learning. I try to explore, respect and make use of differences in learning modes and styles as well.