Bainbridge Island Piano Teachers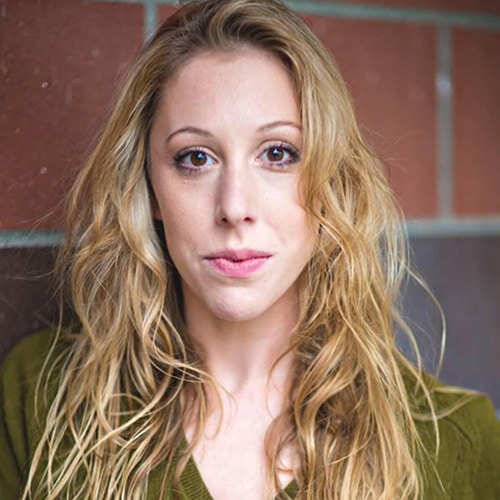 Theodora Carson is an active soloist, teacher, and collaborative pianist. Born and raised on Bainbridge Island, she has performed with the Marrowstone Island Orchestra, Seattle Wind Symphony, and Bainbridge Island Orchestra. As a chamber musician, she has performed at the Vancouver Academy of Music in British Columbia, Canada, at the Bryanston Chamber Music Festival in Dorchester, England, and at the Instituto del Arte Contemporaneo in Lima, Peru.
She holds degrees in piano performance from Rice University and San Francisco Conservatory of Music.

As a collaborative pianist, Theodora has worked at The Boston Conservatory of Music, Olympic Dance Company, San Francisco Girls Choir, University of Washington School of Music, and at Cornish College of the Arts in Seattle, Washington.

As a teacher, she has taught private lessons at the Suzuki Institute of Seattle, the Community Music Center and Ecole Notre Dame Des Victoires in San Francisco and virtual lessons at the Berkeley Academy of Music. Most recently she was a professor of piano at the University of San Francisco, where she also accompanied the classical voice and choir programs. She is thrilled to return to Bainbridge Island and teach piano at Island Music Guild.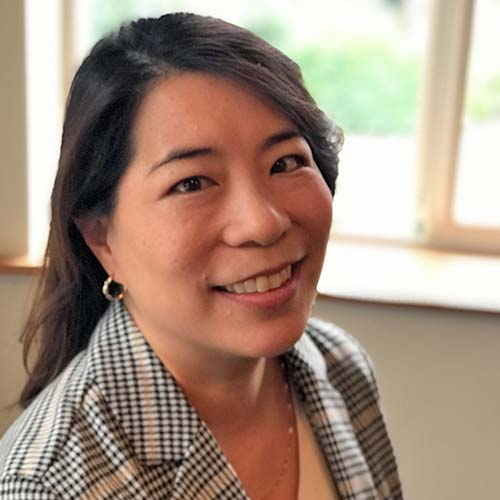 Judy Huehn has been teaching piano for over 20 years and is passionate about helping students discover their musical talents and develop good technique to play the pieces they love and enjoy.  She teaches a variety of musical genres and incorporates many stylistic and expressive ideas from her knowledge of voice, dance, and musical theater.  Having moved from Redmond recently, Judy is excited to be a part of the Island Music Guild and expand her studio to Bainbridge Island and Poulsbo.  
Judy began her piano studies at age 4 and a half in the Suzuki method at the Vancouver Academy of Music in British Columbia where she grew up.  Her love for Classical music has led her to study with many prominent teachers at U.B.C., San Francisco Conservatory of Music, and piano festivals in Europe.  She holds an Associate Diploma from the Royal Conservatory of Music (A.R.C.T.), and a Bachelor's and Master's of Music (B.M. and M.M.) in piano performance.
Growing up in a fun-loving musical family with both parents singing in choirs and her brothers playing string and wind instruments, Judy learned the art of collaboration at an early age.  Over the years, she has gained professional experience in accompanying for ballet, choir, voice, and instrumentalists.  She continues to perform as a chamber musician and as a soloist in the greater Seattle area.
Judy Huehn is a member of the Kitsap Music Teachers Association and Lake Washington Music Teachers Association.  She offers a mix of online and in-person lessons, recordings for auditions, and performing opportunities for students in the Kitsap area.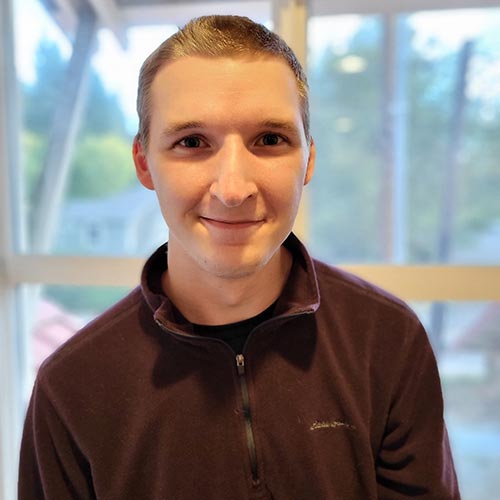 Zac Clark is a lifelong musician who has been in Bainbridge almost all of his life. He graduated highschool and went off to college to study pedagogy at Washington State University. Upon returning he put his energy and knowledge towards the local Highschool Marching Band as well as teaching private lessons to a handful of students. Zac is excited to settle down and focus more on individual lessons here at the Island Music Guild.
Through Piano and Trumpet Zac has gained a love for both collaborative and solo performance. He hopes to teach his students that by connecting with music you are really connecting with yourself. Your art is just an imitation of some part of you. He also is excited to help students work through their musical challenges as a team by teaching tools to identify mistakes and hone in on the success.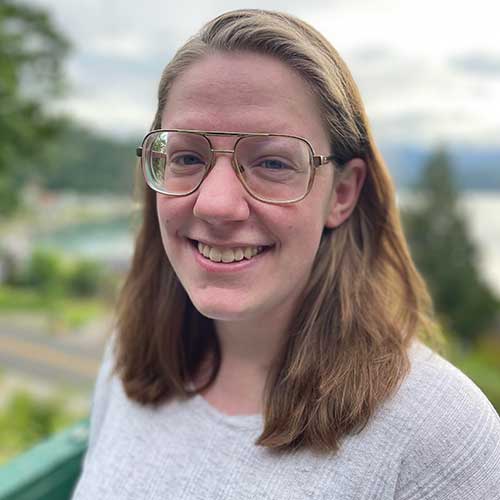 Hannah Annonen teaches piano to students of all ages and experience levels. Her goal in teaching is to create a fun, engaging environment for learning and growing as a musician. Instructing students in music theory, stylistic expression, and healthy technique, she works with students to develop a personalized, well-rounded repertoire of pieces they'll enjoy for years to come.
Hannah has a background in piano dating back 20 years, with training in classical music and popular keyboard styles. She has extensive experience in various educational roles, especially in curriculum development and implementation. She earned a degree in music from Washington State University, where she specialized in piano performance. While there, she taught private piano lessons for three years through the WSU Piano Pedagogy Lab School, under the supervision of the keyboard faculty.
Hannah is now situated in Kitsap County and is currently teaching private piano lessons on Bainbridge Island at the Island Music Guild, as well as online.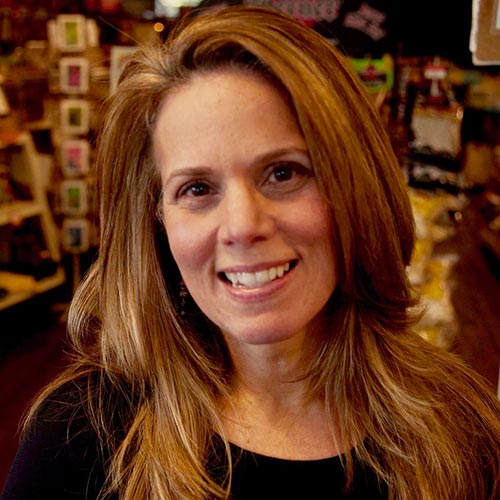 Professional jazz vocalist and recording artist, Jenny Davis, offers singing lessons and vocal coaching for all ages and all levels of experience. A popular instructor, students study with Jenny to expand their range, acquire proper methods of vocal placement, and learn the basics of supporting the tone through the breath. Her style is upbeat and positive!

Some students come to the studio with no vocal training. Much like learning to play a wind or brass instrument, Jenny teaches students how to "play" their voice through traditional vocal technique. Lessons are designed to establish the basic fundamentals of technique, and discover songs that inspire joy, passion and fun! Her vocal coaching also emphasizes skills in musicianship and performance for jazz, pop, rock, country, folk and musical theater, from beginner to professional singers, delivering instruction tailored to the goal of the student.

Bringing two decades of performance experience and education, Jenny puts a strong spotlight on musicianship for vocalists, as well as offering practical direction in songwriting, arranging and leading instrumental ensembles. Learning to read music charts and work with a band is an important part of being a successful vocalist and musician. Jenny knows how to coach students in acquiring this craft.

A Seattle native Jenny Davis, she holds a MFA in Music Composition and received her Bachelor of Music from Cornish College of the Arts, a recipient of scholarships, with focus on classical technique and jazz performance. An international jazz vocalist and composer with over 25 years of teaching experience, she actively performs throughout the U.S., Europe, Canada, and has released four albums. Jenny has been an instructor at Island Music Guild since 2014. She currently sits on the Board of Directors.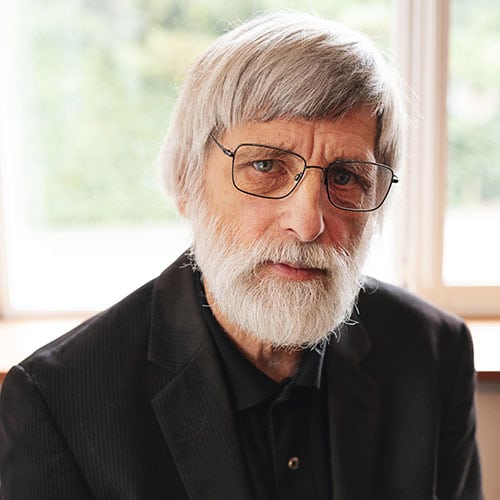 Chuck Easton teaches guitar, upright bass, jazz and beginning piano, jazz flute, music theory, improvisation, and arranging.

He played in jazz, swing, and big bands in Seattle and toured throughout the West Coast during the '70s. Chuck is a recipient of a National Endowment of the Arts Jazz Composition award.

Chuck moved to Boston in the late '70s and completed his music degree from Berklee College of Music in 1980. While there, he studied guitar and arranging. Lots of great music in the big city, but he missed the mountains, and made the decision to return to his home in the Northwest. Chuck and his wife, Autumn, eventually settled in a rural area on a ridge south of Chimacum.

Over the years, he has played many different styles of music, but bebop-influenced jazz is his favorite. A long-time faculty member of Centrum's Jazz Pt. Townsend, Chuck teaches basic theory and coaches student ensembles during the week-long summer festival.

Chuck was on the faculty of the NW Big Band in Pt. Townsend for many years. He later took over conducting duties for six years.

For thirty years, Chuck has played bass with the Pt. Townsend Symphony Orchestra, and he's also served as a board member. Chuck played bass for several years with the Turtle Bluff Chamber Orchestra.

Chuck performs locally in bands of various configurations- trio, quartet, quintet, and his R&B septet. He enjoys writing arrangements for his band, and plays guitar, bass, piano, flute, saxophone, and occasionally chromatic harmonica, Eb tuba, and trombone.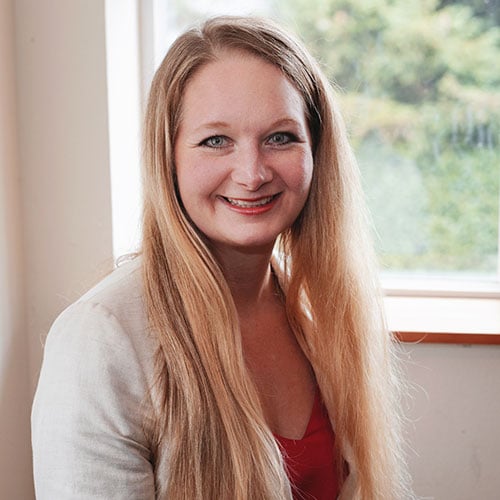 I was given an incredible musical gift by a truly great teacher. Kenneth L. Moses took me from a very average and rather ordinary 19-year-old pianist and passed onto me a great legacy of music, precision, skill, excellence, and tradition. I grew up in Friday Harbor, Washington, a remote island with an hour and a half ferry ride just to get to the mainland. I took lessons there from anyone I could find who would teach me, and I practiced long hours.
When I graduated high school, I went on to study music at Pensacola Christian College in Florida with music and academic scholarships as a Music Major: Piano Proficiency. After I came home, I was quite confident of my ability, until I was introduced to Mr. Moses by the young man who would, later on, become my husband. Mr. Moses was kind and encouraging, but I quickly realized that if I truly wanted to excel in my art, I still had a long, long ways to go. 
The young man I had met was a brilliant young pianist, and I wanted to play like him. So, I started taking lessons from his teacher. I began traveling 6 hours each way twice a month to get to Hansville, Washington just to sit at the feet of greatness, and learn from Ken Moses. This was the greatest single greatest musical blessing and investment of my life. Mr. Moses was 4th generation Beethoven: Beethoven taught Chopin; Chopin taught Rachmaninoff; Rachmaninoff taught Mr. Moses' teacher, who then taught Mr. Moses. It was here that I found the musical insight and perspective I had been craving and searching for my whole life. He taught me how to practice, how to play and how to perform.
Over the last twenty years, I have honed the skillset he passed on to me. I have played my Hanon until I could do it with my eyes closed, taught for over 25 years, accompanied and performed for churches, choirs and local music studios, and now I am so excited to begin the new adventure as a professional pianist and the CEO of "Camille Classics" with my friend and incredibly talented vocalist Camille Fredericksen. I am also finally opening my own piano studio in Kitsap county, with teaching locations in Kingston, Poulsbo & Bainbridge.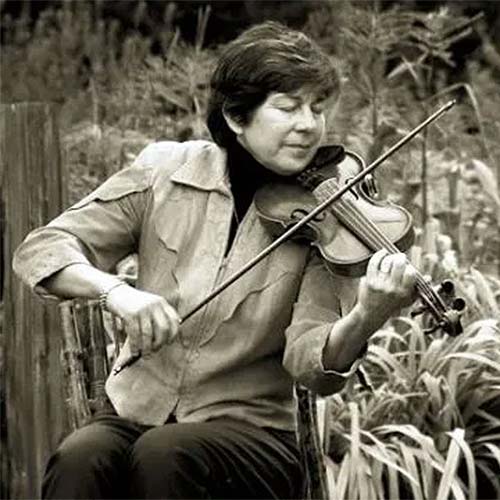 "Group playing & performance opportunities are important parts of our whole music experience! We can get great enjoyment from playing with others."
Jane Landstra has K-12 CA & WA Teaching Credentials; an Education major, and a music minor from UC Berkeley. She is an active recording artist, published composer, and professional musician (Country Capers, Berkeley Scottish Players, and Nordic band, Nordleik). Her approach to teaching music in a nearly 50-year adventure includes a specialty in Celtic and Nordic folk music. She draws on a broad perspective of sources with rich musical experience in the violin and piano teaching.

Violin/Fiddle mentors include trio player James O'Brien of San Fransisco; Suzuki style proponents Mr.Starr and Mr. Suzuki; internationally acclaimed master folk mentors Buddy MacMaster, Jerry Holland, Frankie Gavin, Kalle Almlof, Pål Olle Dyrsmed, Tom Anderson among many others. Jane encourages auditory learning & skill-building, with classical sight-reading and technical skill development for her students. She has facilitated local group workshops for WA Fiddle Association; Lark in the Morning, camp, Mendocino Woodland's camps. tutored at Fiddle Tunes Folk, and other music camps. Jane teaches several local yearly 8-week intermediate & advanced group workshops for the community, and leads a monthly open all level players traditional music session in Poulsbo.
Her piano students focus on classical repertoire: technique, theory from multifaceted publications, and importantly, include home lesson communications essential for success. Jane's inspiration & teaching guidelines ate inspired by her mentor concert pianist -teacher Isobella Magaňa of Berkeley CA. Each student's age and learning style set the learning pace and path.
Jane's background allows her to accompany her students. As a solo vocalist, Jane involves all her students in singing during the learning process. Students learn sight-reading, are encouraged in auditory skill development, composition, and the opportunity to perform at low key local venues.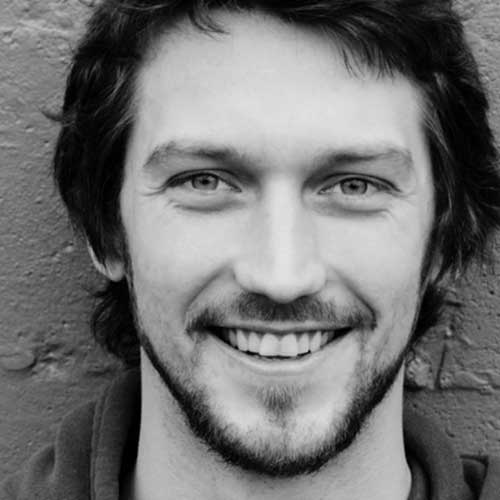 Bio: Bobby is a relentlessly enthusiastic and positive teacher with two decades of experience teaching everything from Led Zeppelin guitar solos to arias from Mozart Operas. Starting out on the guitar, he followed in the shredding footsteps of Jimi Hendrix and the other guitar legends of his hometown of Seattle. He fell in love with Opera while studying vocal performance at the University of Portland ('09) and had the great pleasure of singing with the Portland Opera Chorus, as well as the Choral Arts Ensemble of Portland, Opera Theater Oregon, and Classical Revolution PDX. He combined his two passions when he formed the Electric Opera Company, a 501(c)(3) non-profit that reinvisioned classical favorites by playing them on an orchestra of Electric Guitars and Synthesizers. Bobby started teaching full time at the School of Rock in Portland where he worked with hundreds of students and directed many staged performances before forming his own independent teaching studio. In 2014 Bobby was tapped to be Vocal Coach to Oscar winning actor William Hurt as he prepared to play Greg Allman in a biopic. Bobby's students have gone on to attend Berklee College of Music and Musician's Institute in LA among other universities. He remains a gigging musician, but gets the most joy from sharing his love of music with his students.
Bobby teaches from an extensive background in classical training, but takes pride in meeting his students where they are, focusing on singing and playing songs that they want to sing. Whether it's a classical standard or a top 40 hit, there's always an opportunity for growth to be found and a deeper level of musicianship to be discovered. It's important to him that his students are engaged and fascinated by the music they're singing or playing. From that starting point, the pathway to achievement is easy to walk!