Bainbridge Island Trombone Teachers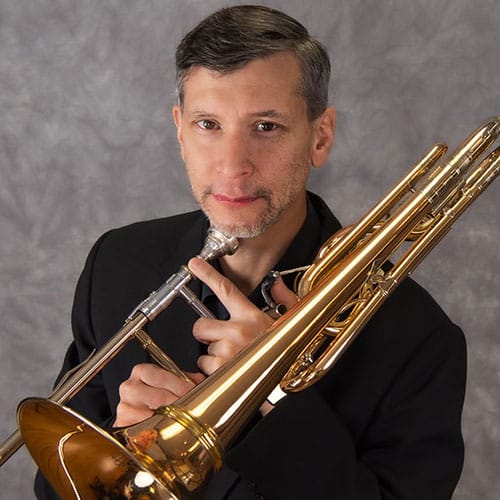 Wade Demmert holds a Master of Music degree from Rice University and a Bachelor of Music from Central Washington University. He has performed with many ensembles, including the Seattle Symphony and Opera Orchestras, the Vancouver Symphony, the Pacific Northwest Ballet Orchestra, the Auburn Symphony, and the Spokane Symphony.
He is the bass trombonist for the Bellingham Festival of Music Orchestra, Olympia Symphony Orchestra and the Tacoma Concert Band and performs with Seattle's Paramount and 5th Avenue theater's orchestras. Wade has been a featured soloist with the Tacoma Concert Band and has performed in concert with Andrea Bocelli, Pavarotti, the Irish Tenors, Celtic Woman, Idina Menzel, the Moody Blues and The Who.
Wade can be heard on numerous movies, television, video games and theme park soundtracks. Wade has taught music in the Central Kitsap School District for the past 29 years.