Bainbridge Island Trumpet Teachers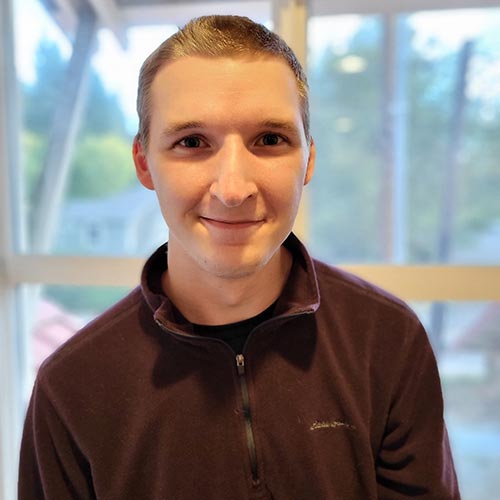 Zac Clark is a lifelong musician who has been in Bainbridge almost all of his life. He graduated highschool and went off to college to study pedagogy at Washington State University. Upon returning he put his energy and knowledge towards the local Highschool Marching Band as well as teaching private lessons to a handful of students. Zac is excited to settle down and focus more on individual lessons here at the Island Music Guild.
Through Piano and Trumpet Zac has gained a love for both collaborative and solo performance. He hopes to teach his students that by connecting with music you are really connecting with yourself. Your art is just an imitation of some part of you. He also is excited to help students work through their musical challenges as a team by teaching tools to identify mistakes and hone in on the success.